Being a curator at the Mendota Railroad Museum allows me to see firsthand the many artifacts that are donated. When I seen the IC timetables, it gave me a better idea of the scheduled passenger trains. Below are the 1894 and 1923 timetables. See the pictures(also below) of inside the LaSalle depot in this era. Imagine waiting for a train on the Charter line!
Illinois Central Timetable of Feb 1894
IC Timetable of May 8th 1923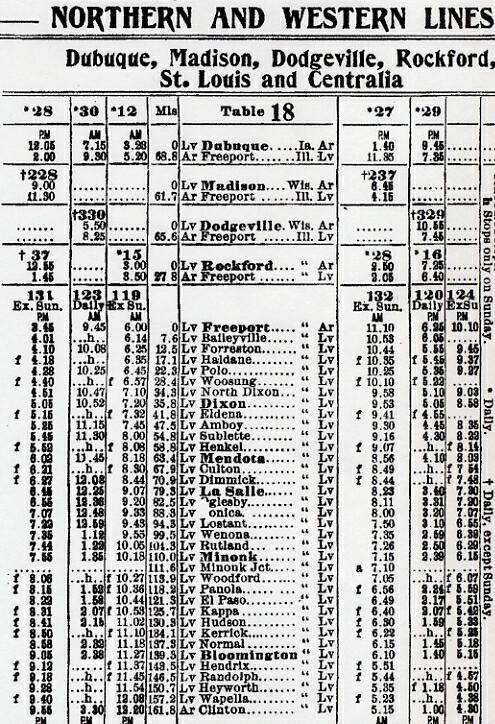 Your train will be on time today!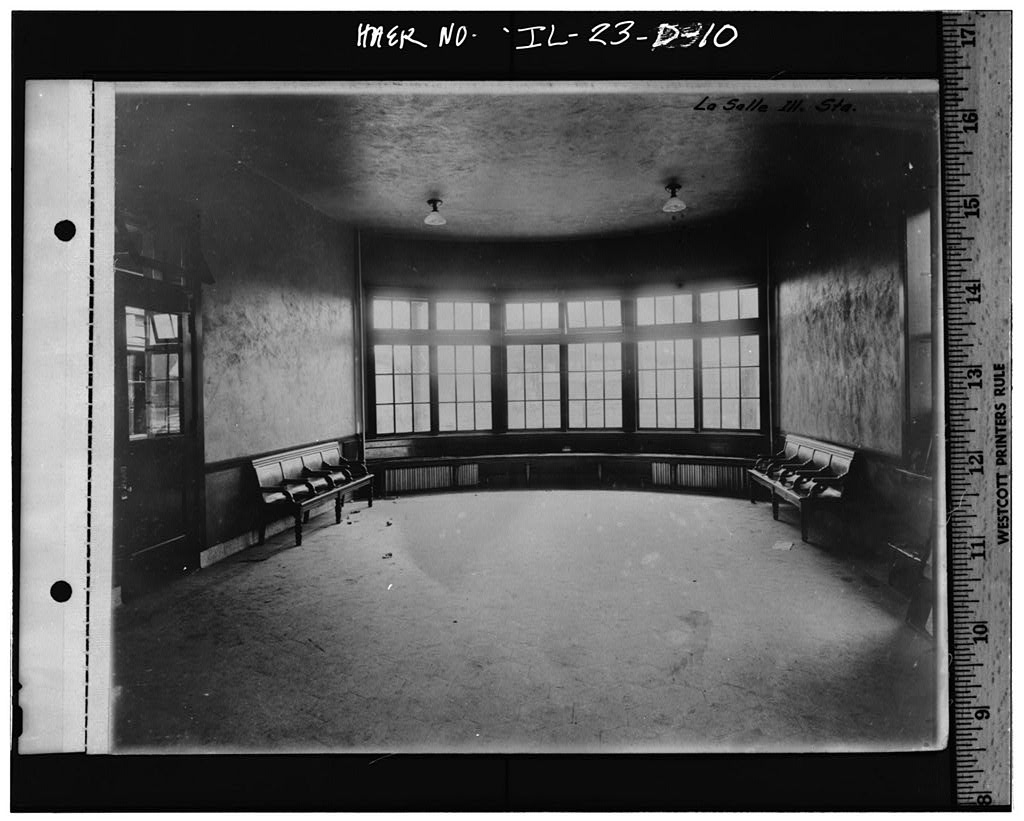 North end of Depot interior
HAER (Historic American Engineering Records)
Southbound IC passenger train at LaSalle depot
Photo by Bill Schlosser