LSBC exclusive pictures by a gentleman who met Steve Shutt at the Valley Roundhouse hobby shoppe in Spring Valley. I will try to get a name. Steve let me borrow the pics to scan. I thank them both!
Pics by other photographers are noted.
LSBC no 5 in 1938 at Midway IL.
LSBC no. 202 1984 at Blue Island IL
LSBC no. 2 at Blue Island
Blue Island IL 1984 with LSBC no.4 in view.
A not so rare photo by BILL SCHLOSSER
Not a Clear shot of the Logo but you can see it!
The Lasalle and Bureau County Railroad it says.
Photo of No9 in LaSalle IL. Photo by Tom Engels
LSBC on Milwaukee Road Rails in Mendota
Photographer Unknown
Bill Schlosser photo collection
Bill Schlosser Photo Collection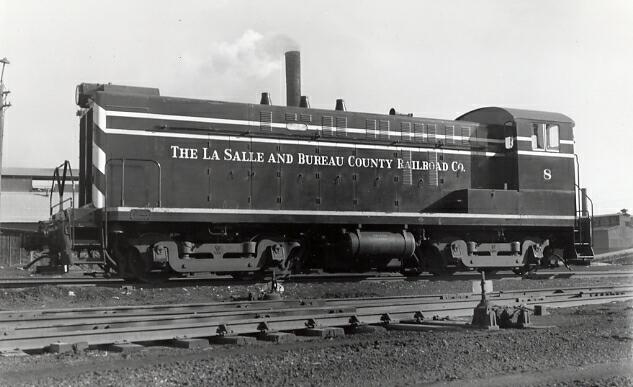 If you would like to see more unique LS&BC photos, try this website below: